Skip to main
The St Martha Parish Council
Covering East Chilworth, between Shalford and Albury in Surrey, St Martha Parish is an active Parish Council serving the local community.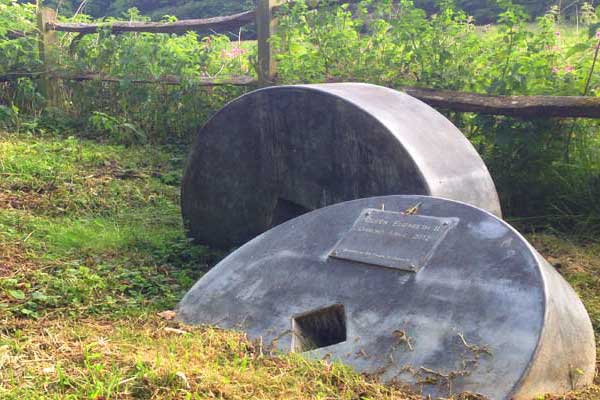 Supporting our community through Coronavirus
St Martha is looking for ways to help our community who are affected by Coronavirus. We will be adding to this section with ideas for help. If you have any support suggestions you would like us to add, please click here to email our Clerk.
Click here to read GBC's latest Coronavirus (Covid-19) Statement.
Albury Stores
Albury Village Stores can deliver a wide range of fresh food produce, drinks delicious ready meals and much more.
The Drummond Arms
The Drummond are offering a grocery delivery service. Free delivery to anyone within a 3 mile radius of The Drummond.
The Percy Pantry
The Percy Pantry is open every Tuesday, Friday and Sunday for groceries and takeaways. Lots of Percy favourites and South African treats as well as essential groceries.
SCC Community Helpline
A new community helpline to direct people to services that can help during the coronavirus pandemic.
Waverley Stay at Home Directory
Local businesses are offering a range of convenient services, from takeaways to yoga classes, while we stay at home. Please support them during this time by using Waverley Borough Council's searchable database of businesses.
Chilworth Care Committee
Chilworth Care Committee is offering a 'good neighbour scheme' to help keep people in touch with one another. Whilst encouraging everyone to look out for their own immediate neighbours we have willing volunteers who, wherever possible, will help with shopping as well as providing someone to talk to.
Farncombe Fresh Foods
Farncombe Fresh Foods are offering to deliver fresh, dry, tinned and frozen food, fresh mixed fruit boxes and vegetable boxes and in house butchery.
GBC Support Helplines
GBC has published numbers for their Community helpline, Safe and Settled Team helpline and a Volunteers helpline.
Welcome
St Martha Parish is one of the smallest of the 24 parishes in the Borough of Guildford in Surrey. There are fewer than 300 dwellings and a population of just over 600.
The Parish, which is semi-rural, is situated within the Surrey Hills Area of Outstanding Natural Beauty (AONB) and boasts some splendid views and wonderful scenery.
Two major rights of way, The Downs Link and The North Downs Way, cross the Parish and intersect on St Marthas Hill next to St Marthas Church, which is situated at the summit. There are many footpaths and bridleways, all of which are well used for recreation by walkers, horse riders and cyclists.
The Parish of St Martha is in the village of Chilworth and is bordered by the Parishes of Albury to the east, Wonersh to the south, Shalford to the west and Holy Trinity to the north. To the south of St Martha's Hill is the beautiful Tillingbourne Valley with its historic Gunpowder Mills Site - a scheduled ancient monument in a pretty woodland setting with a guided trail.
Next Meetings
The next St Martha Parish Council meetings are shown below.
Next Council Meeting
The date of the next full Council Meeting will be on Monday 12th October 2020 at 7 p.m. and it will be a remote meeting via Zoom. If you wish to participate in the meeting, please contact the Clerk for the joining instructions.
Next Gunpowder Mills Meeting
The 2020 Annual Meeting of the Friends of the Gunpowder Mills is CANCELLED until further notice.
The Churches of St Martha on the Hill and St Thomas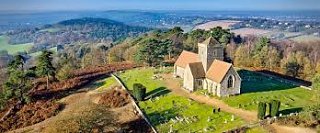 St Martha-on-the-Hill is the Parish Church for the Ecclesiastical Parish of Chilworth. The village of Chilworth also has a Parish Centre of Worship - St Thomas' - an attractive 1890s Arts & Crafts building in Shalford Civil Parish.
Contact for both churches: The Revd Stephanie Sokolowski - 01483 534293 or click on this link to view their website.
PARISH COUNCILLOR VACANCIES
Would you like to help keep the Parish a pleasant and safe place to live in? A Parish Councillor is an enjoyable way of contributing to your community and helping to make it a better place in which to live and work. Would you like to make a difference to what happens in your Parish?
Are you interested in planning and development?
Are you interested in local issues and concerns?
Could you be a voice for the people of the Parish?
Would you like to do something to support your community?
Parish Councils are the most local part of our democratic system and are closest to the public. Please consider joining St Martha Parish Council and see what difference you can make to your local community.
Why not come along to a Parish Council Meeting – talk to Councillors and see how a Council Meeting works! Monthly meetings are held in the evening, at Chilworth C of E Infant School, the date of the next meeting is shown above. If you feel you could contribute to the work of the Council and would like to be considered for this role, please contact the Parish Clerk, Anne Tait – telephone: 07976 778864, or e-mail: clerk@stmarthaparishcouncil.co.uk