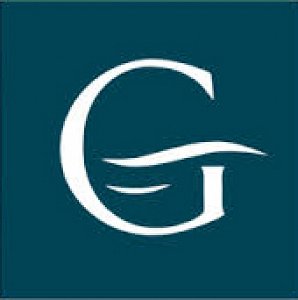 Cllr Joss Bigmore, Leader of the Council said:
'As we return to national lockdown today, I'd like to thank you all for your continued patience and commitment to following the guidance over the past 10 months. We must pull together again now to get through the next phase of this unprecedented pandemic.
'We didn't want to start our new year with this news but it is not completely unexpected. Infection rates are rapidly increasing again due to the new strain of Coronavirus (Covid 19). The hospital statistics are stark: 1 Sept 2020 – 496 people were in hospital in England with Coronavirus, 1 November 9,623 people were in hospital with Coronavirus, Christmas Day 17,701 and yesterday saw 26,626 in hospital with the virus. The Prime Minister outlined last night that the NHS will be at capacity in 21 days if we don't act now.
'Let's rekindle our magnificent community spirit which during the first lockdown in March provided an antidote to uncertainty and these new ways of living and working. We are in this together and no one needs to feel alone or unsupported. Thank you again to our incredible volunteers and frontline services who continue to keep our borough going.
'We must look ahead and the new vaccination programme provides us with tangible hope. As we immunise more of our vulnerable groups over the next six weeks and work together to reduce the spread of the virus by staying at home and away from others, it should mean restrictions can be lifted.
'Our health partners from Royal Surrey Community Hospital and the NHS Surrey Heartlands Clinical Commissioning Group confirm if you have a medical emergency please continue to visit the NHS website 111.nhs.uk or call 111.'
'Please be reassured we will do everything possible to support our residents and businesses through this next phase of the outbreak – and the message is clear. Please stay at home. Please don't meet with others unless for the reasons detailed in the government guidance. I know we have heard the health messages so many times, but they're there to keep us safe. Hands, Face, Space. Keep washing your hands, keep hands away from your face, wear a face covering and keep a social distance. 1 in 3 people with the virus have no symptoms at all.
'There are only a few reasons to leave home now which include for essentials, medical appointments, emergencies or Covid tests, exercise and to escape risk of harm at home. Support and childcare bubbles remain in place if you are legally permitted to form one. Please read the full guidance for more information https://www.gov.uk/guidance/national-lockdown-stay-at-home
'We understand that this third lockdown will be difficult and we will continue to do everything we can to support you, our residents and our local businesses. We are here to help. We continue to work with partners across Surrey and with the Local Resilience Forum to provide our most vulnerable residents with food, prescriptions and wellbeing support. Please get in touch via our website www.guildford.gov.uk or call us on 01483 4444 00.
'You are able to take exercise and can do so with one other person not in your household, but please do this locally and use discretion. Driving miles to walk the dog isn't necessary, we have hectares of green spaces in our borough, our parks are open. Our skateparks are closed for now and we will open again once safe to do so.
'We continue to support our local businesses, many of whom have been so resilient and adaptable. We're currently waiting for confirmation on the next grants, please visit our website and keep an eye on our social media channels for updates. You can continue to support our local businesses by shopping online please visit our Business Improvement District Experience Guildford's website for the full list of shops and takeaways https://experienceguildford.co.uk/isupportguildford/
'Please take care and look to trusted sources for your information such as us or Surrey County Council, the NHS or the government website as there are sadly many sophisticated scams taking place. Never provide your bank or any other details to anyone. Visit Surrey Police website and search 'cyber crime' or see Surrey Trading Standards for more details.
'Stay safe and remember we're here to help.'