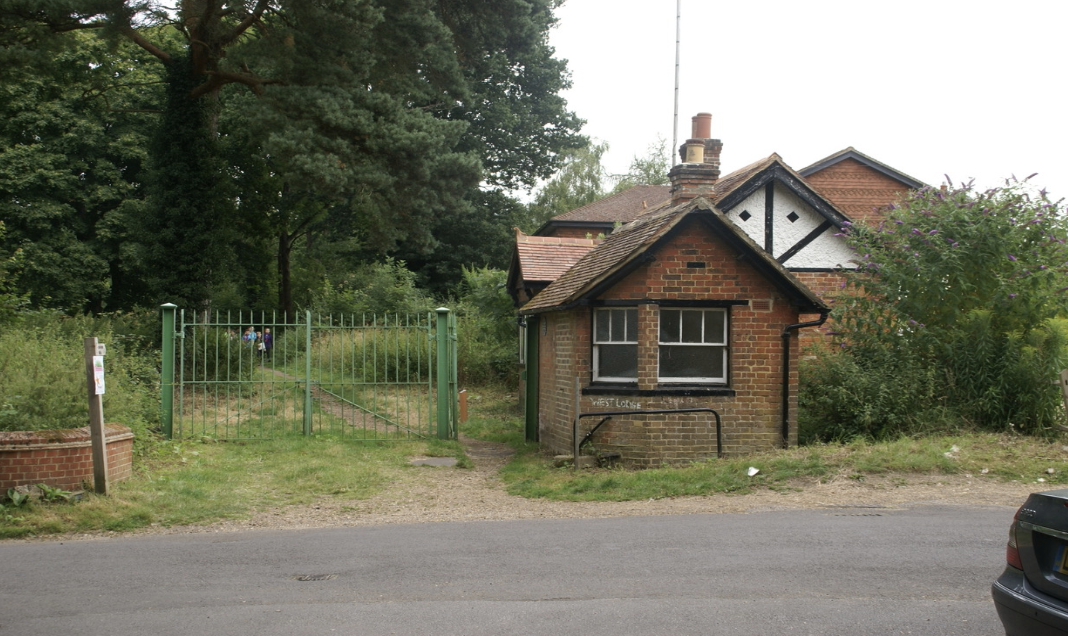 St Martha Parish Council is pleased to be able to announce that it has put in an application to the Planning Department of Guildford Borough Council (GBC), as part of its bid to save West Lodge from sale and development. This is following full village consultation events in the Village Hall in 2014 and 2016.
The notification, that the Parish Council has made an application for Change of Use, appears on the green gates by West Lodge on Blacksmith Lane.
West Lodge is currently classified as a dwelling, as it was formerly used to house council workers. The Parish Council, with support from Chilworth2gether and the Friends of the Gunpowder Mills Group, is now asking for this to be changed, so that it could be used for a variety of low-key community and educational uses.
The aim, if it can be leased by the Parish Council, is to ensure West Lodge has a new purpose and will cover its costs. This is the first step to secure its future, and make sure it remains linked to the Gunpowder Mills site. The application is currently with the Planning Department of GBC and can be accessed by searching. West Lodge.
P.S. This application has nothing to do with the company PAYE who are a specialist company currently undertaking work in the Gunpowder Mills. They are temporarily using West Lodge as a base whilst works are in progress.