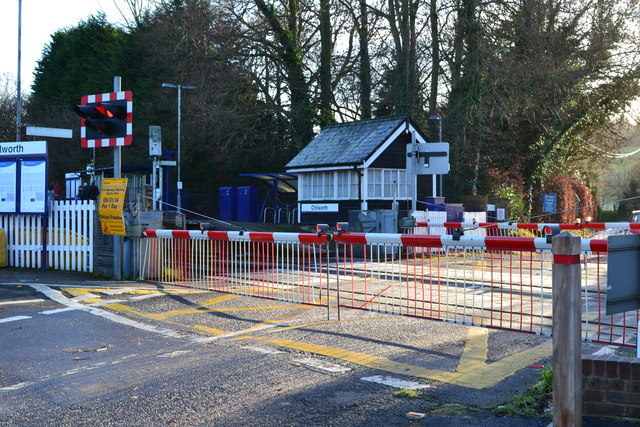 APRIL 8th - Update : It has been confirmed that this work will be going ahead.
Passengers advised to plan ahead this Easter with Guildford area set for 10 days of improvement work. Network Rail are leading on the communications for the 9 day blockade.
All lines in the Guildford area will be affected by improvement work between Friday 10 and Sunday 19 April 2020

A limited South Western Railway (SWR) service will operate between London Waterloo and Guildford via Cobham & Stoke D' Abernon between Tuesday 14 and Sunday 19 April

Great Western Railway (GWR) and CrossCountry services will be replaced by buses throughout

Southern passengers for Guildford will need to change at Epsom for onward SWR services
Network Rail will carry out a large programme of improvement work in the Guildford area over Easter to provide a more reliable railway and better performing train services.
More details are set out in the briefing note here : Network Rail : Improvement work scheduled for 10 days over Easter
UPDATE 9/APRIL/2020 : In line with government guidelines, the Guildford track renewal has been approved to proceed this coming Friday, 10 April 2020. Network Rail is grateful for the inclusion of essential rail workers in the government's definition of key workers because it enables us to contribute to the national efforts in keeping the country running. Please rest assured that our people come first and we are committed to safe working environments for them. We recognise our important role in supporting the economy and society through this incredibly challenging period. While you may see a lot of workers on site throughout the duration of the project, we have adopted all best practice measures on protective equipment, health advice and working practices.