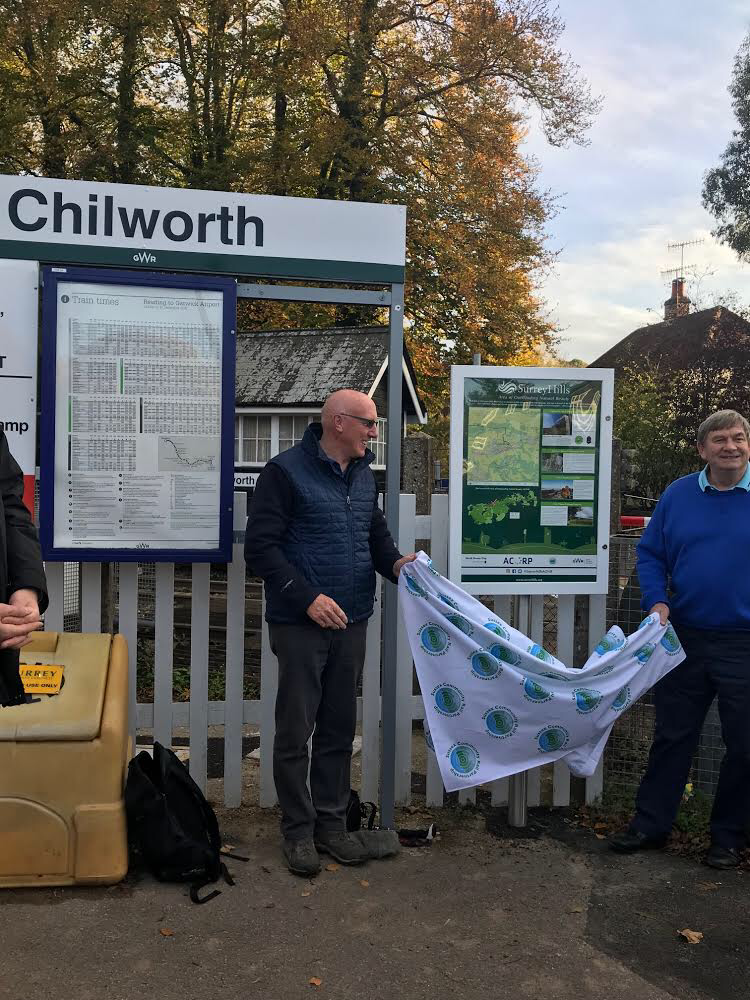 Locals, walkers and representatives from St Martha Parish Council and Shalford Parish Council watched the unveiling of the new sign.
To celebrate the unveiling of the new signs and maps, a walk of about 6km was led by David Daniels, Community Rail Development Officer of the Sussex Community Rail Partnership on Wednesday 31st October 2018. The walk started from Shalford station to Chilworth station via footpaths and bridleways along the North Downs Way.
Visits to St Martha's Church, Chilworth Manor and the Gunpowder Mills were made along the way. The official unveiling by Mike Goodman Surrey County Council (Chair of the North Downs Line Community Rail Partnership) took place at Chilworth Station at 3.30 p.m.
Our railway is now badged the North Downs Line, and a guide, encouraging people to access the countryside using the rail network, has been launched.